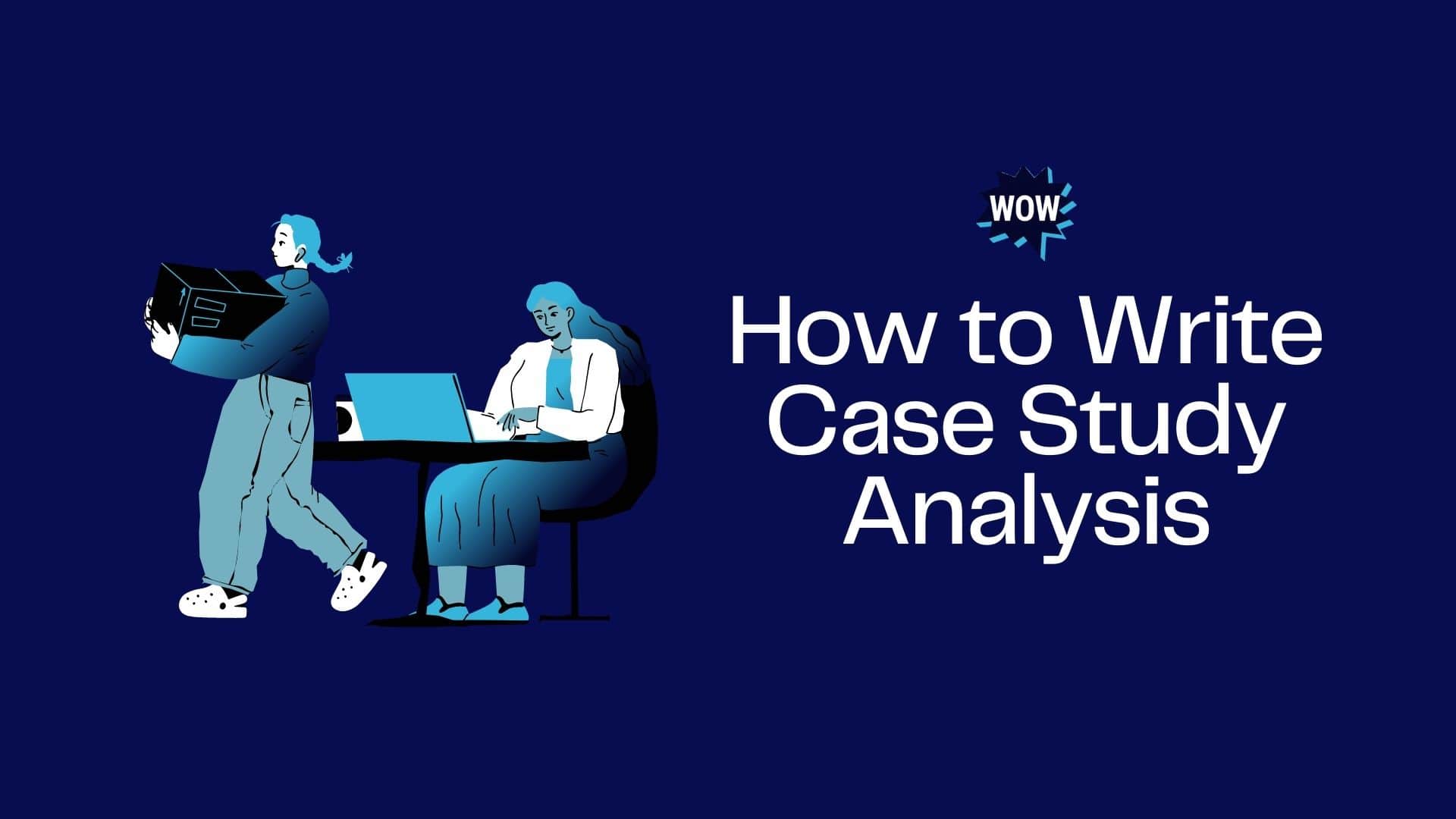 Case study analysis is a type of essay that analyzes a specific situation, event, person, or object. It requires a unique approach that applies to different disciplines and topics. The first step is gathering and analyzing data, usually done through interviews. After the findings are gathered, the case study should be written in an easy-to-read format.
What is a Case Study Analysis
A case study analysis is a written piece that analyzes an actual situation. It is a type of writing that can be used in many different fields, including social sciences, business, and medicine. The main goal of a case study is to analyze the issues and possible solutions to a situation. This is why conducting thorough research before beginning the analysis is often necessary. The analysis should begin with an introduction that outlines the problem you've identified and your hypothesis. It should also include background information useful to others reviewing the analysis or who wish to contribute.
Difference Between Research Paper and Case Study
The main difference between a research paper and a case study is that a research paper explores one subject or phenomenon while a case study focuses on a particular question. A research paper is usually a scholarly paper written to enhance your analytical skills. The research paper should have a hypothesis, an analysis of the gathered data, and a clear conclusion that supports your argument. The analysis should also explain the methodology used to collect data and how it was organized.
Types of Case Studies
Case studies are research designs that examine an event or phenomenon in its natural context. They are used in a variety of disciplines, including psychology, medicine, education, anthropology, and political science. They can be a prospective or retrospective study and are often conducted using multiple data collection methods. They provide a richer, more comprehensive understanding of a topic than quantitative methods. They have been used since the early twentieth century and are one of the most effective methods for studying social phenomena. However, case studies have drawn their share of criticism.
How to Format a Case Study
Case study analysis writing requires a thorough understanding of the case and its problems. This can seem intimidating to many students, but there are several steps you can take to ensure your case study analysis is done correctly. First, read the case study thoroughly and note any relevant information to your analysis. You may also want to highlight key aspects and underline or flag them for future reference. Describe your findings and explain why they are important to your research topic. Be sure to include any citations, including course readings and outside sources, which support your conclusions.
How to Write a Case Study
The first step in writing a case study is to identify the problem you will examine. This is an important step because it allows you to determine what strategies can be applied to solve the problem. After identifying the problem, you need to decide how you will gather and analyze your data. You can use various methods, such as interviews, surveys, etc. You can also use a database to gather information on the topic if you don't have any background knowledge about it. Generally, your case analysis should contain three sections. These include an introduction, a body, and a conclusion.
Samples for Your Inspiration
WowEssays Popular Essay Example
Increasing Surplus Product in an Economic System Essays Example
Ways of Increasing Surplus Product in an Economic System There are several approaches to increasing surplus products in an economy. The first approach is consuming less and saving more. If the government and households minimize consumption, there would be a rise in savings. Savings has been ascertained to fund global investments (Chen et al., 2017). Likewise, imports would reduce, and minimal borrowing will be required to support consumption. Therefore, an increase in savings will be used to fund the production of surplus products. Secondly, an increase in surplus products can be achieved by the depreciation of the currency …
Continue reading
Type of paper:Essay
Pages: 3
Words: 753
Good Essay On Alice Walker and Amy Tan
Aggressive Daughters Contrary to classical times, today's family tenets have significantly changed, especially the relationships between parents and their children. While the past involved absolute and unquestioned respect for parents by children, today's generation is increasingly becoming less obedient and more rebellious. It is the case with Alice Walker's Everyday Use and Amy Tan's Two Kinds. Walker's story describes an interaction among rural-based African American Johnson's family members. Dee, also called Wangero, the only formerly educated member of this family, demonstrates to her mother and younger sister, Maggy, the transformations …
Continue reading
Type of paper:Essay
Pages: 5
Words: 1177