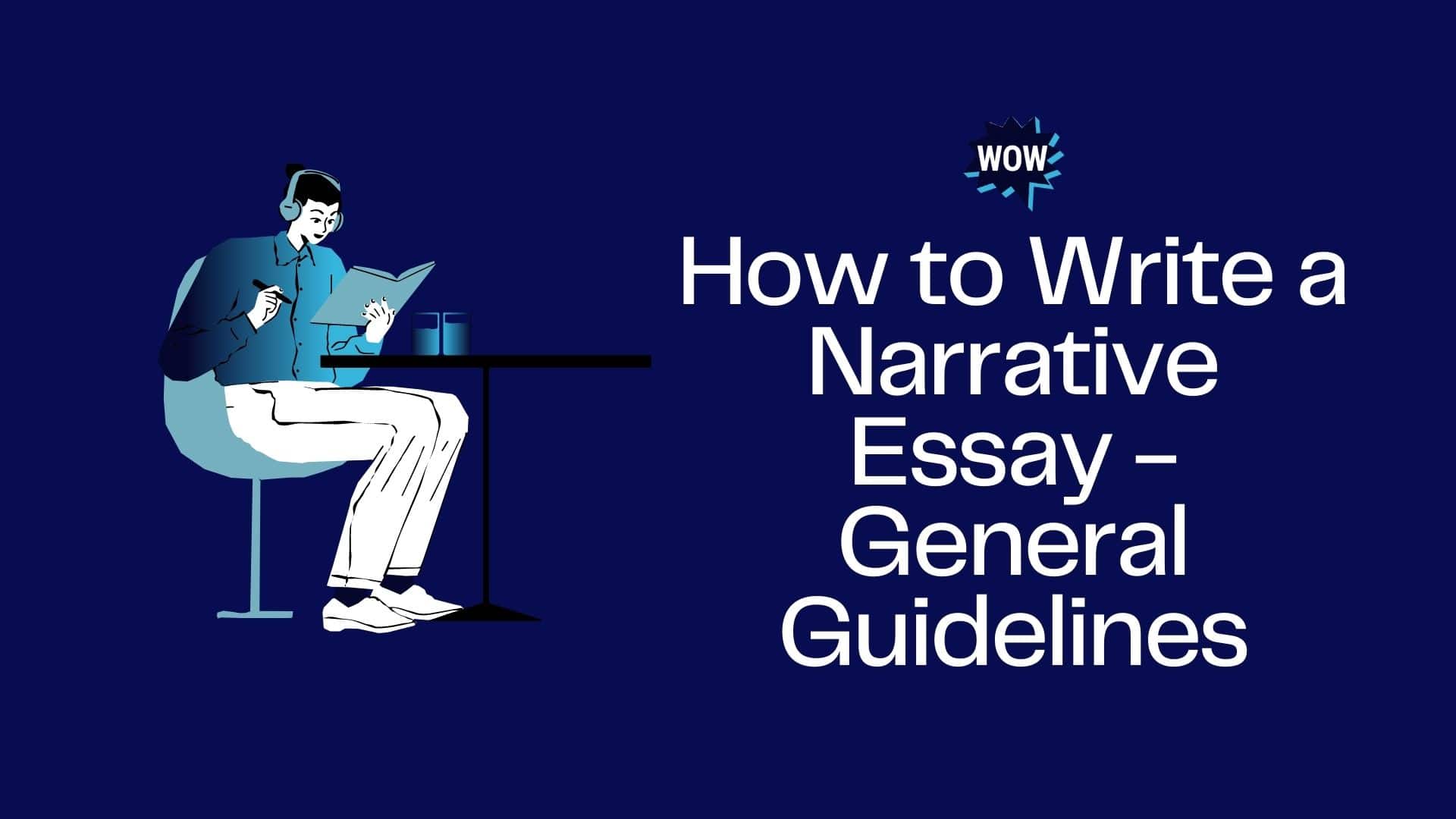 A narrative essay is an essay in which you tell a story. It is less popular than an argumentative or expository essay, but it is still a common writing assignment in high school and college courses. To write a narrative essay, consider your audience and the topic. You also need to be organized in your writing process.
A Narrative Essay Explained
A narrative essay is a type of writing assignment that requires you to tell a story. It's commonly assigned at different school stages, and it can be fun and interesting to write if you approach it properly. A good narrative essay should focus on an event that has impacted your life. This may be a difficult experience you've overcome or something memorable. It should also have a strong plot with a clear beginning, middle, and end. It should follow Freytag's pyramid, a simple structure that works well for most stories.
A Narrative Essay's Aim
The purpose of a narrative essay is to tell a story with a meaning and message. Whether you're writing a personal narrative about an experience you had or an expository essay about something in history, the goal is the same: to capture your reader's attention and engage them emotionally with a compelling story. This type of essay is often required by colleges or scholarship committees as part of the application process. It can highlight a student's skills, experiences, and achievements. A narrative essay should have a plot with a clear beginning, middle, and end. It also needs to have a conflict that the protagonist must overcome.
Elements of Narrative Essays
Narrative essays are stories that use vivid and captivating language to engage the reader. They often follow a specific narrative arc and use an authorial point of view. The narrative arc is an important element of any good story. It is a sequence of events that leads to a specific conclusion. The first element of a narrative essay is the thesis statement. This should contain a strong point of view and enough supporting detail to make the topic clear to your readers.
Common Narrative Essay Types
Narrative essay writing is a genre that has its own set of rules and guidelines. You should follow them carefully to create an effective narrative that captures your readers' attention and earns you high marks. You should also choose a topic that is meaningful to you and that you can write about in a literary manner. For example, consider writing about a memorable trip or a challenging experience that you overcame successfully. Unless your teacher specifically requires it otherwise, you should also focus on writing in the first person. This will make your story feel personal and give your reader a strong impression of your writing style.
Guidelines for Writing a Narrative Essay
When writing a narrative essay, keeping a few basic guidelines in mind is important. These include the use of descriptive language and sentence structure. Narrative essays are based on personal experience and are meant to be honest and authentic. They can also help you arrive at certain realizations about your life, which makes them especially powerful. To write a good narrative essay, you must follow the standard narrative arc: start climax, and ending. You'll also need to use a lot of figurative languages, including dialogue and suspense.
Narrative Essay for Your Inspiration
WowEssays Popular Essay Example
Increasing Surplus Product in an Economic System Essays Example
Ways of Increasing Surplus Product in an Economic System There are several approaches to increasing surplus products in an economy. The first approach is consuming less and saving more. If the government and households minimize consumption, there would be a rise in savings. Savings has been ascertained to fund global investments (Chen et al., 2017). Likewise, imports would reduce, and minimal borrowing will be required to support consumption. Therefore, an increase in savings will be used to fund the production of surplus products. Secondly, an increase in surplus products can be achieved by the depreciation of the currency …
Continue reading
Type of paper:Essay
Pages: 3
Words: 753
Good Essay On Alice Walker and Amy Tan
Aggressive Daughters Contrary to classical times, today's family tenets have significantly changed, especially the relationships between parents and their children. While the past involved absolute and unquestioned respect for parents by children, today's generation is increasingly becoming less obedient and more rebellious. It is the case with Alice Walker's Everyday Use and Amy Tan's Two Kinds. Walker's story describes an interaction among rural-based African American Johnson's family members. Dee, also called Wangero, the only formerly educated member of this family, demonstrates to her mother and younger sister, Maggy, the transformations …
Continue reading
Type of paper:Essay
Pages: 5
Words: 1177