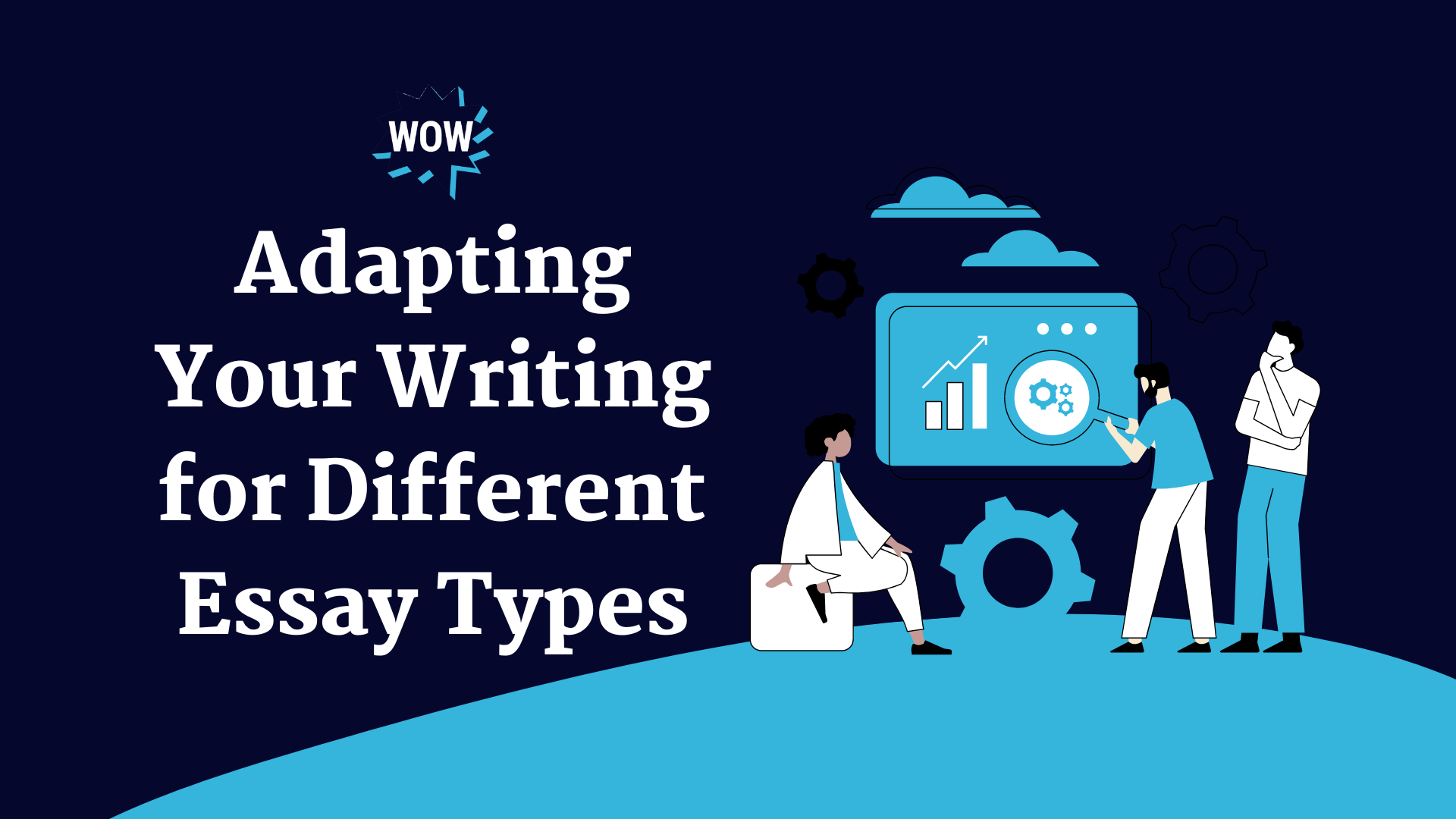 Essays require more than a list of facts or an argument. They must appeal to the audience's emotions and intellect.
This is why taking a step back from your writing and seeing it with new eyes is important. This process is called revision, and it's an essential part of any good essay. Before you get to the tips, we suggest that you familiarize yourself with examples of the best essays:
Expository Writing
Essays presenting facts and information rather than creating a specific argument are expository. These may also be called descriptive, narrative, or persuasive essays. A student might be asked to define a term, describe a historical event, or explain why something is how it is.
It's important to keep the audience in mind when writing expository essays. Some readers will know more about the topic than others, so a writer should ensure they provide thorough information on the subject. For example, a reader might be confused if two different sources provide conflicting information on the same topic. The writer should ensure they use scholarly sources in their research, not personal blogs or websites.
It's also important for students to understand that they must be objective when presenting facts in an essay. This is particularly difficult in an essay about a controversial topic where one side might appear to be more biased than the other.
Narrative Writing
Many students find narrative writing easier than other essays because they are natural storytellers. They gather at the lockers to tell the latest school drama, talk about arguments with siblings, or recount the time they slept in an airplane tent beside a volcano.
Narratives have a clear point of view, usually that of the author. Creativity is often present in narratives as well. They can include figurative language, such as metaphors and similes, to add depth and meaning to the story.
Narratives generally follow a linear sequence of events that culminate in a conflict. To keep the reader interested in the story, it's important to develop a vivid setting and use literary devices, such as suspense, authenticity, and surprise, to increase the reader's sense of involvement with the narrative. Creating an interesting, well-rounded story with a satisfying ending is also essential. A literacy narrative essay, for example, would focus on the writer's experiences with reading and writing.
Persuasive Writing
In persuasive writing, the writer tries to sway the reader to adopt their point of view. As in argumentative essays, persuasive writing uses personal experience, logical arguments, and an appeal to emotion to influence the reader.
For example, a persuasive essay might empathetically describe a problem to help the reader connect emotionally and then offer a solution. This strategy is known as pathos. Credibility is also an important factor in persuasive writing. For example, if the writer describes a situation they experienced or witnessed, it adds to their credibility.
Regardless of the topic, a persuasive essay should always consider other points of view. If the author of a persuasive essay can anticipate and present ideas countering the objections the reader may have, they have an increased chance of success. This is an opportunity to practice the skills of rhetoric, as described by Aristotle, including logos (reasoning), ethos (credibility), and pathos (emotional connection). 
Argumentative Writing
Whether written in class or on a test, argumentative essays are all about making your position known. They are essays where students can make claims backed by research and evidence. They have to know how to support their arguments (evidence, explanations, counterarguments) and how to write a strong conclusion.
The best way to learn argumentative writing is through practice. Start by focusing on the introductory paragraph. It sets the stage by reviewing the topic, presenting background information, and stating a claim or thesis statement. Then, work on incorporating an appropriate anecdote to grab the reader's attention and appeal to emotions.
Once students are more comfortable with the format of an argumentative essay, try having them apply the Toulmin or Rogerian model to their papers. These strategies are steeped in logic and deep analysis, best suited for complex issues that need unraveling or when an essay needs to refute opposing viewpoints piece by piece.
WowEssays Popular Essay Example
Increasing Surplus Product in an Economic System Essays Example
Ways of Increasing Surplus Product in an Economic System There are several approaches to increasing surplus products in an economy. The first approach is consuming less and saving more. If the government and households minimize consumption, there would be a rise in savings. Savings has been ascertained to fund global investments (Chen et al., 2017). Likewise, imports would reduce, and minimal borrowing will be required to support consumption. Therefore, an increase in savings will be used to fund the production of surplus products. Secondly, an increase in surplus products can be achieved by the depreciation of the currency …
Continue reading
Type of paper:Essay
Pages: 3
Words: 753
Good Essay On Alice Walker and Amy Tan
Aggressive Daughters Contrary to classical times, today's family tenets have significantly changed, especially the relationships between parents and their children. While the past involved absolute and unquestioned respect for parents by children, today's generation is increasingly becoming less obedient and more rebellious. It is the case with Alice Walker's Everyday Use and Amy Tan's Two Kinds. Walker's story describes an interaction among rural-based African American Johnson's family members. Dee, also called Wangero, the only formerly educated member of this family, demonstrates to her mother and younger sister, Maggy, the transformations …
Continue reading
Type of paper:Essay
Pages: 5
Words: 1177